Diptych
KÓPAVOGSHÆLI
20.30
14 AUGUST
Diptych is an in situ event by visual artist Sigurdur Gudjónsson and composer Thráinn Hjálmarsson located at the Kópavogur Asylum. Featuring a live performance by The Icelandic Flute Ensemble and an audio installation, placed in two separated but connected rooms at the asylum. Their presence in the building interweave within and with the building, giving a vague impression of a "character".
Diptych was written in Reykjavík 2015 with the support of Icelandic artist stipend (Listamannalaun). Premiered by the Icelandic Flute ensemble at Cycle – Music and Art Festival in Kópavogur, 14th of August 2015.
Sigurdur Gudjónsson and Thráinn Hjálmarsson also take part in the NEW RELEASE Exhibition with their work Relief.
Website: http://www.relief-film.com/
The Icelandic Flute Ensemble was founded in Reykjavík, Iceland in 2003 and consists of around sixteen professional players. The repertoire of the Icelandic Flute Ensemble is mainly based on contemporary music. The group has commissioned several new pieces, e.g. from Thurídur Jónsdóttir (Refill, 2003), Steingrímur Rohloff (Artificial Space, 2005), Malin Bång (Ljómi, 2006), Jón Hlödver Áskelsson (Manuela´s Dream, 2010), Gudmundur Steinn Gudmundsson (Harskjall and Svellkar, 2010) and Hugi Gudmundsson (Lux 2009). The Icelandic Flute Ensemble has performed in festivals such as the Skálholt Summer Concerts, Nordic Music Days and Dark Music Days in Reykjavík. The IFE has worked with Ian Clarke, William Bennett and Matthias Ziegler in their visits to Iceland and in the year 2009 The Icelandic Flute Ensemble was offered to perform at The National Flute Association Conference in New York. Website:
www.facebook.com/pages/Íslenski-flautukórinnThe-Icelandic-Flute-Ensemble/
Sigurdur Gudjónsson's practice ranges from single and multi-channel video works, sound and installations, where image, sound and space form a seamless whole. These become settings for movement and sound that have laws of their own and generate a compelling atmosphere. His work has been featured in numerous solo and group exhibitions around the world, in such institutions as the National Gallery of Iceland, Reykjavik Art Museum, Hafnarborg, Iceland, Royal Society of British Sculptors, Frankfurter Kunstverein, Germany, Arario Museum, Seoul, Arario Gallery, Beijing, Liverpool Biennial, Tromsø Kunstforening, Norway, Safn Reykjavík, Hamburger Bahnhof, Berlin, KW Institute for Contemporary Art, Berlin, Kling & Bang Gallery and Bergen Kunsthall Norway.
Website: http://sigurdurgudjonsson.net/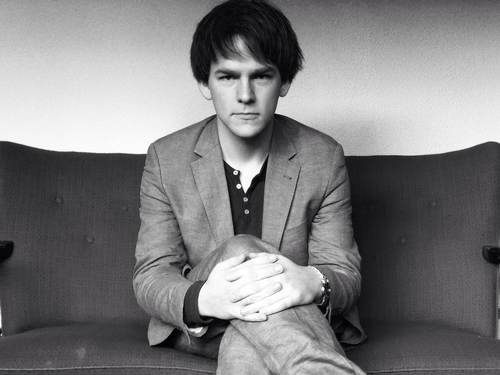 Described as "introvert, a bit ambient, beautifully made, [and] delicate.", Hjálmarsson's music seeks to explore how our perception of sounds can be transformed, magnifying our perception for details in sound. Thráinn Hjálmarsson studied composition at the Iceland Academy of the Arts and at the Royal Concervatory in Den Haag from 2009-2011 and is a current member of the composer's collective S.L.Á.T.U.R. His music has been performed by performers and ensembles worldwide on various occasion by groups such as BBC Scottish Symphony Orchestra, Uusinta ensemble, Athelas sinfonietta, Icelandic Symphony Orchestra, Tinna Thorsteinsdóttir, Klang Ensemble, Ensemble Adapter and Reykjavík Chamber Orchestra to name a few. Furthermore his music has been played at festivals such as Nordlichter Biennal, Tectonics Music Festival, Dark Music Days and at Peripherryberry concert series among others. Thráinn is currently residing in Reykjavík, running the concert series Hljódön (e. Phonemes) dedicated to new music at Hafnarborg art center and developing the musical instrument Thránófónn (e. Thranophone), a feedback instrument based on acoustic resonance in various (complex/simple) cavities.
Website: http://thrainnhjalmarsson.info/